Product Description
Product Description
Description: Semi-auto Corrugated Cardboard  Chain Feeding Type Slotting Die-cutting Printing Machine
1.Chain type hand move feeding cardboard.
2.The whole machine is designed and manufactured according to high requirements and reliable functions, and the operation of the whole machine is designed with humanization, which can perform setting, correction, execution, replacement and memory functions in a short time, and display with accurate data.
3.All driving rollers are made of high-quality steel, plated with hard chrome, and the surface is ground.
4.Adopt 360 degree electric ensure and adjust position ,while working or stop can be adjust quickly and accurately.
5.Ink roller have the separately turn device to prevent ink dried when machine stopped working.
6. Ink supply by pneumatic diaphragm pump.
7. The transmission gear is made of high-quality alloy steel, which is heat-treated and ground.
8. The transmission part adopts spray lubrication system to ensure high precision and long service life of the machine.
9. The automatic oil balance device keeps the oil level of each unit balanced.
 
Product Parameters
Model
Roller Diameter
(mm)
Passable Paper Width(mm)
Valid Printing Area(mm²)
Motor Power
(kw)
YFQ-2000
φ400
1900
1700×1200
3.0
YFQ-2200
φ400
2100
1900×1200
3.0
YFQ-2500
φ400
2400
2200×1200
4.0
YFQ-2000
φ480
1900
1700×1450
4.0
YFQ-2200
φ480
2100
1900×1450
4.0
YFQ-2500
φ480
2400
2200×1450
4.0
YFQ-2800
φ480
2700
2500×1450
4.0
YFQ-3000
φ480
2900
2700×1450
4.0
YFQ-2500
φ530
2400
2200×1600
5.5
YFQ-2800
φ530
2700
2500×1600
5.5
YFQ-3000
φ530
2900
2700×1600
5.5
Feeding Unit
             CHAIN PUSHING PAPER FEEDING
Open and closing of the unit adopts electrical walking and pneumatic locking (with overload protection function).
Paper-feeding roller: The upper axle adopts ginning paper-feeding wheel while the lower axle adopts steel ginning roller.
The surface is hard chromium-plating, which guarantees the smooth feeding of the paperboard and does not damage the corrugated cap.
Printing Unit
                        PRINTING ROLLER
1.The phase adjustment of the printing roller adopts the planetary gear structure, PC control, digital display, and the printing cylinder can be adjusted 360 degrees. Equipped with positive and negative accuracy adjustment, the machine running and stopping is very stably.  And it's easy to change the printing plate;
2.The printing roller is grinding and chrome hardening with the latitude and longitude lines center line, easy to hang printing plate;
3.Balance correction makes it more stably, and has no effect in high-speed running;
4.Hanging printing plate system makes it easy to change;
5.Zero function makes the order easy to change. Available foot pedal to changing the printing plate, and equipped with accuracy adjustment function;
6.Printing roller left and right electric adjustment range: ±15mm.
Description: Semi-auto Corrugated Cardboard  Chain Feeding Type Slotting Die-cutting Printing Machine
VACUUM SUCTION BLOWER
1.With skip feeding function attached to vacuum suction box. All suction wheels are made of ceramic material.
2.The vacuum suction box uses light pressure setting to improve printing quality.
3.The printing pressure adopt European special high inking technology of piston type regulating 0.015 to ensure accurate to avoid the paste version problems.
INK SUPPLY SYSTEM
1.The use of one-way pneumatic diaphragm pump automatic circulation of ink, and the anilox roller and printing plate inking system is electric adjustment.
2.Using filter to get rid of the impurity and protect the printing quality.
3.The inking bucket is made of stainless steel.
4.The ink bucket adopts special nanotechnology, non-stick ink, easy to clean.
PHASE ADJUSTMENT STRUCTURE
1.Adopts high precision planetary gear mechanism.
2.Printing phase is adjusted by PLC, touch screen and electric control 360 degrees adjustment
3.The brake motor has phase adjustment, and phase adjustment wheel can make accurate positioning.
PHASE FIXING SYSTEM
Use clutch or phase adjustment, keeping the original gear meshing point unchanged.
Slotting Unit
CUTTING HOLDER
1.The thickness of slotting knife is 7mm. Imported high quality alloy steel heat treated crescentate blade, which has the advantages of high hardness, good toughness, strong wear resistance and so on.
2.The slotting shaft is hard chromium plating on the surface.
3.The cutting holder, creasing wheel, position axis can be adjusted automatically.
4.Equipped with slotting phase detection device, can record the position of the slotted shaft at any time. Theoretically ensure to return back the right position according to different size order.
5.PLC and rotary encoder control, can automatically adjust the slot distance, carton height.
6.Equipped with pre-creaser before slotting.
7.Can produce large double stitching carton, heaven and earth cover carton
8.Equipped with middle knife moving structure.
OPERATION CONTROL
1.Equipped with touch screen control, PLC detection and adjustment, and automatic positioning function.
2.Using PLC, rotary encoder and electric button all can adjust the cutting size and carton height. 
3.Equipped with emergency stop device to ensure safety.
SLOTTING PHASE ADJUSTMENT
1.Equipped with high precision frequency conversion 360 degree speed adjustment, can be positive adjustment and negative adjustment.
2.Equipped with Phase zero device, to ensure the consistency of the slot position.
CREASING WHEEL
1.The creasing wheels surface wear high quality resin, which can avoid the damage of cardboard.
2.The lower shaft of the slotting cutter is all provided eccentric sleeve structure to make it compact and accurate.
Die Cutting Unit
OPERATION CONTROL
1.Equipped with digital display and PLC and rotary encoder automatic detection function.
2.Equipped with emergency stop device to ensure safety.
PHASE ADJUSTMENT
1.The anvil cushion adjusted up and down by electric form, and can automatically move continuously in axial direction, with each stroke of about 20mm. It can make the rubber sleeve wear uniform, prolong the service life.
2.Die cutter is adjusted by electric around 360 degree, and the die cutter shaft can be adjusted ±8mm.
 
DIE-CUTTING CREASING SHAFT
1.It is made of seamless steel and it surface is plated with hard chromed. The diameter is φ360mm ,and it carried out dynamic balance calibration.
2.The surface is covered with polyurethane rubber mounting using buckle type structure, makes it convenient to replace.
3.Die cutting roller adopts independent servo motor drive for speed compensation, and the ordinary carton compensation range is ±3mm.
4.Roller adopts mechanical differential structure to make it about automatic traverse, lateral displacement of positive and negative 40mm. It can make the rubber sleeve wear uniform, prolong the service life.
5.The clearance of the die cutter rubber roller can be electrically adjusted and equipped with digital display, the adjustment range of 0-12mm.
6.Die cutting can be phase adjusted and it will automatic return back to the location, and the cutting wheel will automatically rise, so as to avoid damaging to the rubber pad.
PHASE ADJUSTMENT
1.Die cutting phase adopts planetary gear structure, which can be used for precise 360 degrees phase adjustment.
2.The phase is adjusted by electric, and has digital display and memory function. After adjustment ,it can revert to the original die cutter position.
3.Equipped with manual adjustment left and right movement, left and right moving positive and negative 8mm.
4.The phase fixing adopts electromagnetic brake mechanism. When the machine platform separates or adjusts the phase, the brake mechanism limits the rotation of the machine and keeps the die cutter position fixed.
HangZhou Kading Carton Machinery Manufacturing Co.,Ltd was founded in 2004 and is located in HangZhoug County, HangZhou City, ZheJiang Province. We are a manufacturing enterprise that produces carton making machinery.
Our company's self-produced product lines include carton printing machines, carton die-cutting machines, and carton slotting machines; our advantageous products include Carton stitching machines, Folder gluer machines, Flute laminating machines, Single facer machines, etc.
After nearly 20 years of sales and production experience, our product supply chain is already very mature, so we can help customers one-stop purchasing.
In addition to our own foreign trade business, our factory also cooperates with many trading companies, so our products are exported to dozens of countries such as the Middle East, Africa, Southeast Asia, and the European Union, and are well received by the majority. There are also many brand&branded manufacturers among our customers. You are welcome to cooperate with us~!
Q: Are you a factory or a trading company?
A: We are a direct manufacturer that is located in HangZhoug county, HangZhou city. Welcome to visit our factory! We can also have video call if you'd like an online factory tour.
Q: How do you ensure your quality?
A: 1. Trustworthy and long-term cooperative raw material suppliers;
2. Skilled&experienced engineer&workers;
3. Mature QC system;
4. Specially-assigned merchandiser;
5. Advanced production workshop.
Q: How about your after-sale service?
A: 1. Special after-sale team will be 24/7 online;
2. Can guide the installation door-to-door;
3. One-year warranty for spare parts.
| | |
| --- | --- |
| Warranty: | 1 Year |
| Certification: | ISO9001, CE |
| Application: | Carton Printing |
| Driven Type: | Electric |
| After-Sales Service Provided: | Engineers Available to Service Machinery Overseas |
| Type: | Carton Printing Machine |
Samples:

US$ 20000/SET

1 SET(Min.Order)

|
Request Sample
Customization:

Available

|

Customized Request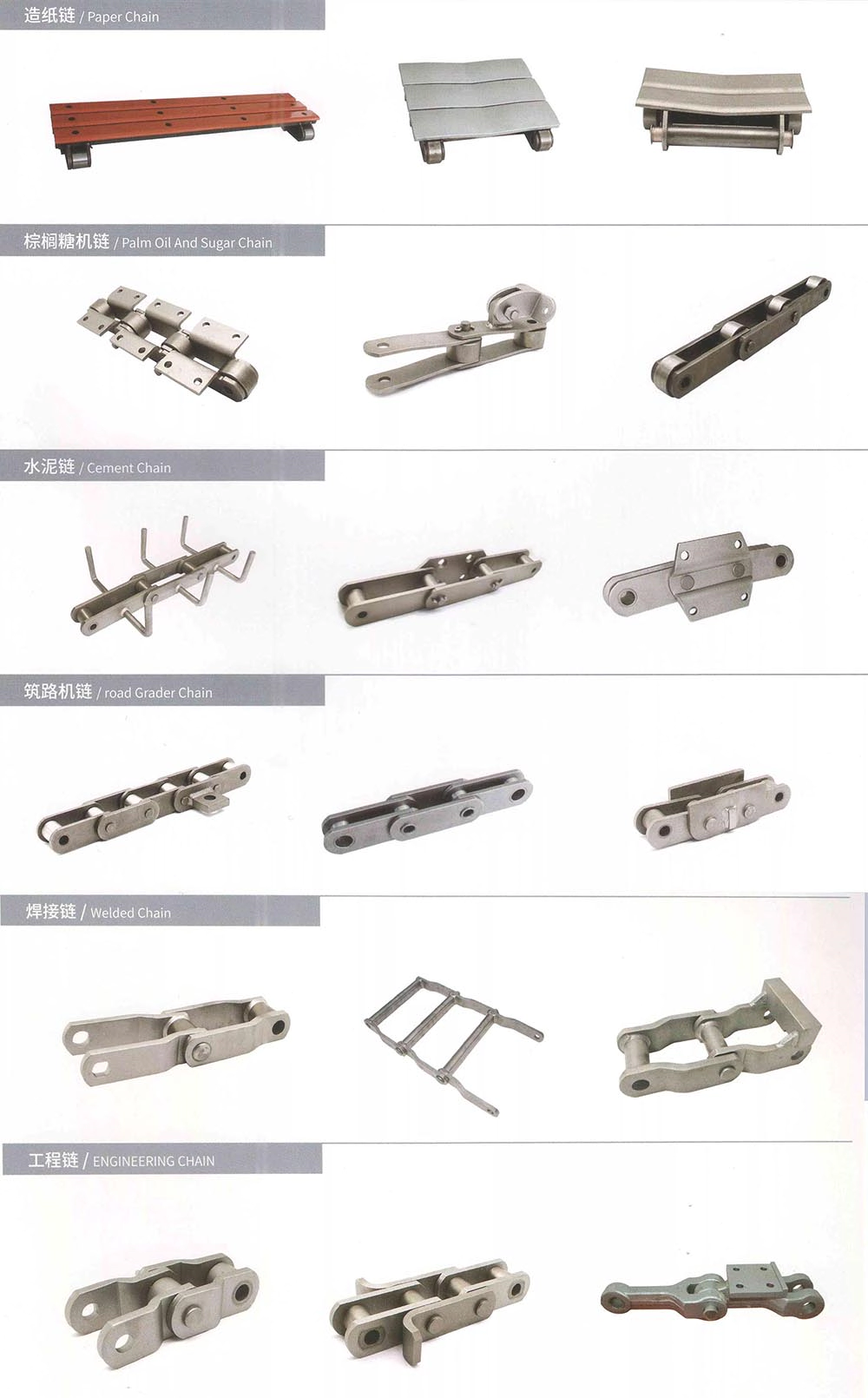 Advantages and disadvantages of roller chains
If you need to lift heavy objects, you should know how to use a roller chain. Its simple design and simplicity make it ideal for a wide range of applications. This article will discuss the advantages and different types of applications of roller chains. After reading this article, you will be able to choose the type of roller chain that best suits your specific needs. In the next section, we'll discuss how to deal with it.
Put on
How to measure the wear of a roller chain? There are several methods available, but the most accurate is to use a wear gauge kit. The CZPT Chain Wear Indicator Kit measures chain elongation. Compliant with ANSI and British Standards, this tool is critical to the industry chain and can help you determine when replacement is required. Improper chain maintenance can cause equipment to slip or perform poorly, resulting in unnecessary downtime.
In addition to measuring the elongation of the roller chain, it is also possible to measure the pitch of the rollers. This measurement represents the ANSI #80 standard for roller chains. Vernier calipers can also be used to measure the pitch of chains. This tool is very useful and also acts as a bottle opener. You can even use it as a wear gauge. This way, you can determine if the roller chain needs to be replaced.
The wear resistance of a roller chain can extend its life by 10% or more. However, proper lubrication and general maintenance are essential to ensure the longest lifespan of your chain. The manufacturing process of a roller chain assembly also plays a crucial role in determining its service life. For longer life, you might consider purchasing a heavy-duty series roller chain with thicker side plates and longer pins. If you need greater working load capacity, you can also consider heavy-duty chains.
High-quality components are critical to the longevity of the roller chain. High-quality roller chain components require precise heat treatment processes. The use of proprietary steel allows the company to manufacture more durable drums. The pins are manufactured to tight tolerances and then undergo a centerless grinding process. This process removes any surface defects, resulting in a mirror finish on the pins. The uniformity of this surface finish also ensures that the load is evenly distributed on the pins, extending the life of the chain.
Material
Among the materials used in roller chains, carbon steel and alloy steel are the most common. However, stainless steel is used in food processing equipment and applications that require lubrication. Other materials used for roller chains include nylon and brass. For more information, see the USACE Material Specification Sheet for more information. You can also find information about the performance of a roller chain by its design. But before choosing one of these materials, consider its pros and cons.
Stainless steel is an excellent choice for roller chains. It is corrosion-resistant and can operate in extreme temperatures without cracking. Stainless steel is a non-magnetic material that can operate in a temperature range of -200 degrees to +700 degrees Fahrenheit. In addition to its corrosion-resistant properties, stainless steel can withstand a variety of environments and can be used in heavy-duty applications. The MEGA series is the strongest stainless steel roller chain in the world.
Application
As the name suggests, a roller chain has 5 basic components: pins, bushings, rollers, and pin chainplates. These components are precision engineered to ensure optimum performance and durability. Typical applications include drives and conveyor belts. The various components of the roller chain can be customized to specific needs. Read on to learn more about how these parts work together. This article presents the advantages and disadvantages of different types of roller chains and discusses their applications.
A roller chain is a form of chain drive consisting of short cylindrical rollers connected together by side links and gears called sprockets. While these devices are simple, they have some limitations. In most cases, sprockets must be designed with a maximum tensile load on one tooth to prevent premature chain failure. Therefore, these chains are less efficient than belt drives with higher inertia.
Roller chains are usually made of carbon or alloy steel, although stainless steel is often used where food processing machinery and lubrication are problematic. Sometimes, nylon and brass are used. The maximum running speed of the roller chain is important for some applications, but it also provides economic benefits for users and manufacturers. The maximum running speed of a roller chain is usually governed by a wear limit, which can vary by application.
The global roller chain market is expected to grow at a CAGR of over 5.4% over the next six years. The research report covers the competitive landscape and key factors influencing the market. The report also analyzes the growth potential, product utilization, and pricing models of key vendors. It also covers the SWOT analysis of the key players in the industry. The study provides a comprehensive market analysis of all these factors and more. It also highlights key players and their strategies and identifies the fastest growing regions for their products and services.
Maintain
Because rollers are exposed to a variety of environments, including snow, rain, and muddy roads, regular maintenance is required to prevent damage. Because they must encounter these elements frequently, frequent inspections are important to prevent rust and other damage. Also, avoid pouring acidic or alkaline cleaning products on the roller chain. Instead, use hot water with hand sanitizer or a disposable toothbrush to clean the rollers. Washing the chain directly with water has little effect.
For small rollers, the workload during the break-in period should not be too large, otherwise, it will cause overheating. The small drum should also be inspected frequently for any unusual appearance, which may indicate that the system is not functioning properly. In this case, the operation must be suspended. Failure to do so could result in serious injury or a facility fire. Additionally, a properly lubricated roller chain is essential to ensure long-term performance.
The surface of the roller is often rusted and scratched. Over time, these little scars can spread to the drive, damaging it. Also, the chain may not be properly spaced and timed. Therefore, it is very important to check regularly to ensure that the chain is in top condition. When the chain wears to 3% or more, the entire roller chain needs to be replaced. Failure to do so may damage the drive, the roller sprocket, or the entire chain.
Given the chain's processing environment, lubrication is critical to its performance. If the chain is lubricated, it must be re-lubricated frequently. However, lubricated roller chains are susceptible to contamination, especially in the biomass industry. In these environments, airborne organic particles and debris from the biomass industry can contaminate lubricated roller chains. This is why maintenance is important for lubricating roller chains.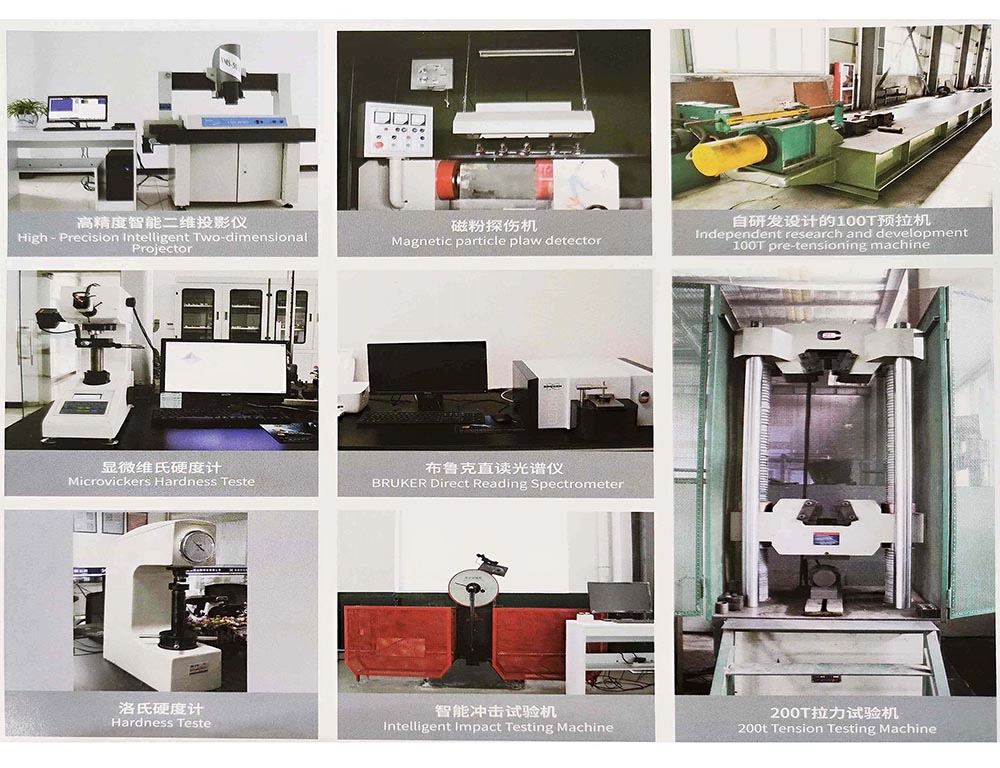 Preloading
The benefits of preloading roller chains are well documented. In general, preloading eliminates the initial elongation of the roller chain, increasing its service life. Preloading is an effective way to achieve this, and a preloading chart can help illustrate the benefits of this process. Chains with little or no preload will stretch significantly during drive start, while chains will stretch rapidly as the surface hardness of the wear parts increases. Additionally, a properly preloaded chain has little or no elongation during the initial start-up of the drive, extending wear life.
Premium manufacturers apply the preload concept during their production phase, aligning all major components at the same time. This approach helps eliminate elongation issues that lead to rapid degradation of the roller chain. If this is not checked, the chain drive will stretch immediately over time. To avoid these problems, it is important to purchase a high-quality preloaded roller chain from a reputable source.
The heat treatment process is an effective way to prevent excessive wear of the roller chain. Heat treatment is a complex process that takes place in a factory during manufacturing. This process helps the rollers maintain high hardness and depth, preventing breakage. When buying a roller chain, make sure that the chain is heat treated and that the chain is manufactured to a high degree of precision. It also ensures that the product can be used for a long time.
In addition to performance benefits, preloading can also reduce initial elongation. A preloaded roller chain will exhibit near linear elongation, whereas a non-preloaded chain will experience rapid elongation. Therefore, they will reach the recommended 3% elongation earlier. Make sure the chain is properly lubricated. Also, consider how the chain is arranged. This is critical for optimal longevity.



editor by CX 2023-05-17